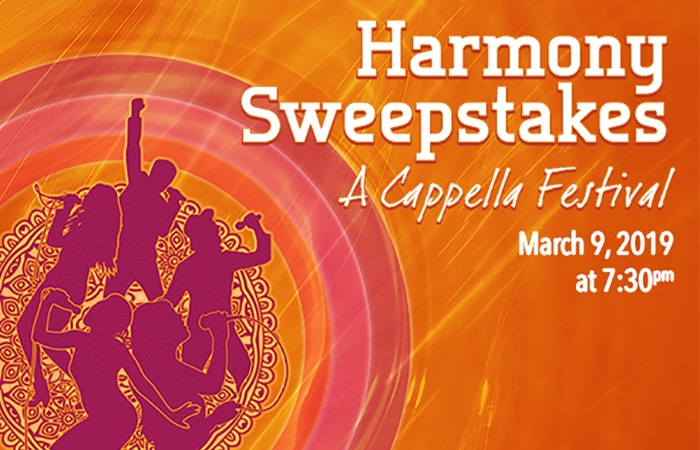 A Cappella Festival
What better way to enjoy the power and beauty of the human voice than an evening of first-rate a cappella? Harmony Sweepstakes is all about the purity of voice as the only instrument onstage, and the miraculous things that can be done with it. Enjoy performances by a variety of groups, all competing to win a trip to the National Finals. The PNW 1st place champs, 20/20, return as hosts.
---
20/20 Performs on stage at the Washington Center
---
---
Calling all A Cappella Groups!
Apply now to compete in this annual contest. Click the links below to download the audition form.
---