Gary Witley, Artistic Director and Conductor
Gary Witley has been involved with Masterworks Choral Ensemble since its inception in 1981, and is currently Artistic Director, Conductor, and Business Manager. He has directed choirs for The Evergreen State College and South Puget Sound Community College. He has been music director for Presbyterian, Methodist, Catholic, and Brethren churches in California and Washington. Mr. Witley has M.A. in Educational Technology from City University in Seattle,a B.A. degree in Choral Conducting from the University of California at Santa Barbara, and an A.A. degree in Music, from Santa Barbara City College. In March 2004, he was an adjudicator at the San Francisco Choral Festival sponsored by World Projects. Mr. Witley has been a music specialist in public schools for 41 years and is currently employed by the Tenino School District as both a technology and music specialist. He has also taught at the Olympia Waldorf School (chorus and recorders) to grade 5 thru 8 and the Griffin School District teaching classroom music K-6, band 5-8, string 4-8, and chorus 5-8.
Mr. Witley has helped Masterworks grow from its beginnings as a non-auditioned choir to an auditioned choir. He has been the group's principle conductor since 1981. Mr. Witley also founded, directs, and sings with the Masterworks Singers, a smaller ensemble that performs for community and private events, and participates in Masterworks concert programs.
Additionally, Mr. Witley is a composer and arranger. His newest musical for young voices, "The Elephants Child," based on the Rudyard Kipling story was scheduled to debut in March 2020 but was postponed due to the Covid-19 pandemic. Collaborating with Vonda Witley as poet/lyricist, they created a 5-movement choral/orchestra work in 2011 allied "Wingspan," an 8-movement choral/orchestra work in 2006 called "Come, Union." They also created an original production for Masterworks in December 1999 called "Seasonal Celebrations." This choral-theater show—with narrator, adult and children's choruses, dance, costumes and sets—traced Solstice and Christmas traditions from 1000 AD to 2000 AD. Mr. Witley's four musicals for young voices, "One Earth," "Once Upon a Rainforest," and "What Makes Me, Me?" focus on environmental and gender equity issues and his musical, "Aliens in our School," focuses on racism and discrimination.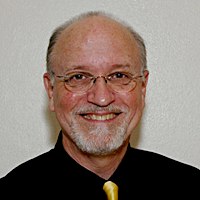 Angi grew up in a musical home and at an early age was accompanying church services, choirs, musicals, and soloists. She graduated from the University of Iowa with a Bachelor's in Music Education, earned her Kodaly certification at the University of St. Thomas, and completed her Masters in Music Education at Kent State University. She has taught elementary vocal music, private piano and voice lessons, and worked as organist, accompanist, bell choir director, and children's choir director in various churches. In addition to her role as accompanist for Masterworks, she is the contemporary choir director at First United Methodist Church of Olympia, and a K-5 general music teacher in the North Thurston School District. Angi and her husband Patrick live in Olympia and have three daughters.