2016 Youth Music Competition Student Winners
Elementary School Level: Kaloyan Menser, Piano, Grade 4, Hansen Elementary
Middle School Level: Rowan Dunn, Voice, Grade 8, Washington Middle School
High School Level: Benjamin Martin, Alto Sax, Grade 10, N. Thurston High School
APPLY NOW TO BE PART OF THE FUN!
Download the Youth Music Competition Application
Word version: YMCapplication_2017
PDF version: YMCapplication_2017
Background
Each Spring, Masterworks' Youth Music Competition provides an opportunity for area youth to compete in one of three levels: elementary, middle, or high school. Since 2001, this annual event has provided wonderful learning and performance experience for students in our community.
This annual competition is open to all grade 3-12 vocal and instrumental students. The three winners, one from each level, receive a scholarship award and an invitation to perform a solo in a Masterworks Choral Ensemble concert at the Washington Center for the Performing Arts the season following the competition.
2015 Youth Music Competition
Student Winners:
Elementary School Winner
(grades 3-5)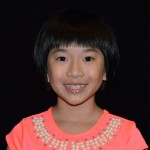 Martha Nguyen
Piano
Garfield Elementary School
Elementary Grade 4

High School Winner
(grades 9-12)

Vadim Pascua
Piano
Olympia High School
Grade 11
---
Past Youth Music Competition Winners
YMC History of winners_rev_2016 <– Click to view a list of past Youth Music Competition winners