MCE's Annual Youth Music Competition is scheduled for May 13, 2023
Each Spring, Masterworks' Youth Music Competition provides an opportunity for area youth to compete in one of three levels: elementary, middle, or high school. Since 2001, this event has provided wonderful learning and performance experience for students in our community.
The competition is open to all grade 3-12 vocal and instrumental students. The three winners, one from each level, receive a scholarship award and an invitation to perform a solo in a Masterworks Choral Ensemble concert at the Washington Center for the Performing Arts the season following the competition.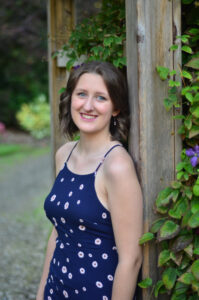 Winner, High School Division
Emily Morse, Vocalist
12th grade, Timberline High School
Emily Morse is a senior at Timberline High School. She is a member of Timberline's award-winning Chamber Choir and a participant in THS theater. Most recently, she played Donna in "Mamma Mia!". She is also a member of Seattle Opera's Teen Vocal Studio. Currently, she is rehearsing as Rowan in Britten's The Little Sweep. Additionally, she is participating in her first professional opera as a chorus member for Vashon Opera's performance of The Merry Widow. Emily is planning to study vocal performance at Pacific Lutheran University next year.
Winner, Middle School Divison
Yukino Sokolik, Violinist
7th grade, Chinook Middle School
Yukino Sololik is in the 7th grade at Chinook Middle School in Lacey. She is an active performer who is in the Chinook Middle School Orchestra and is Concertmaster of the Tacoma Youth Symphony String Philharmonia. She started her violin study when she was 2 years old and is currently studying with Dr. Svend Ronning. In her limited spare time, she enjoys reading, hiking, and theater.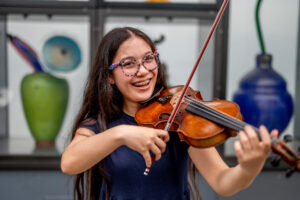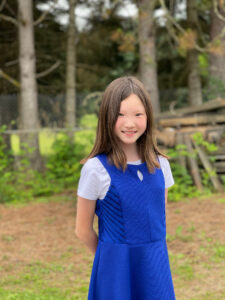 Winner, Elementary School Division
Lara Choi, Pianist
4th Grade, Roosevelt Elementary
Born in Olympia, Washington, Lara is 10 years old and currently attends 4th grade at Roosevelt Elementary School in the Highly Capable program. Some of her interests include piano, violin, and art. Lara has been playing piano with Amy Yang since the age of 6 and won as the representative of the Olympia Charter at the WSMTA (Washington State Music Teachers Association) Conference Honor Recital Competition in March of 2022. In her free time, she likes to challenge herself by playing chess and solving Rubix cubes. Lara also enjoys sewing, crafting, and drawing as well. She enjoys exploring her creativity and demonstrates that through her music.
Past Youth Music Competition Winners