2019 Salute to the Arts Honoree—Jen Ryle
Jen Ryle is Masterworks 2019 honoree for her significant ongoing contributions to the Arts in our Community
Jen Ryle is a co-founder or Olympia Family Theater (OFT). Beginning in 2006, OFT ongoing mission is to be our community partner in raising imaginative, loving, joyful and confident children. Their educational programs provide opportunities for personal development for young people, teaching creativity and responsibility, encouraging teamwork and personal integrity, and fostering self-esteem and appreciation for the performing arts
Olympia Family Theater has been serving families in Thurston County and surrounding areas since 2006. They offer quality theatrical productions for young audiences in a variety of settings, as well as educational programs for youth from infancy through high school. From humble beginnings, and under Jen's leadership, OFT has become a thriving non-profit arts organization engaging thousands of children and their families each year. Here are some of the Olympia Family theater offerings: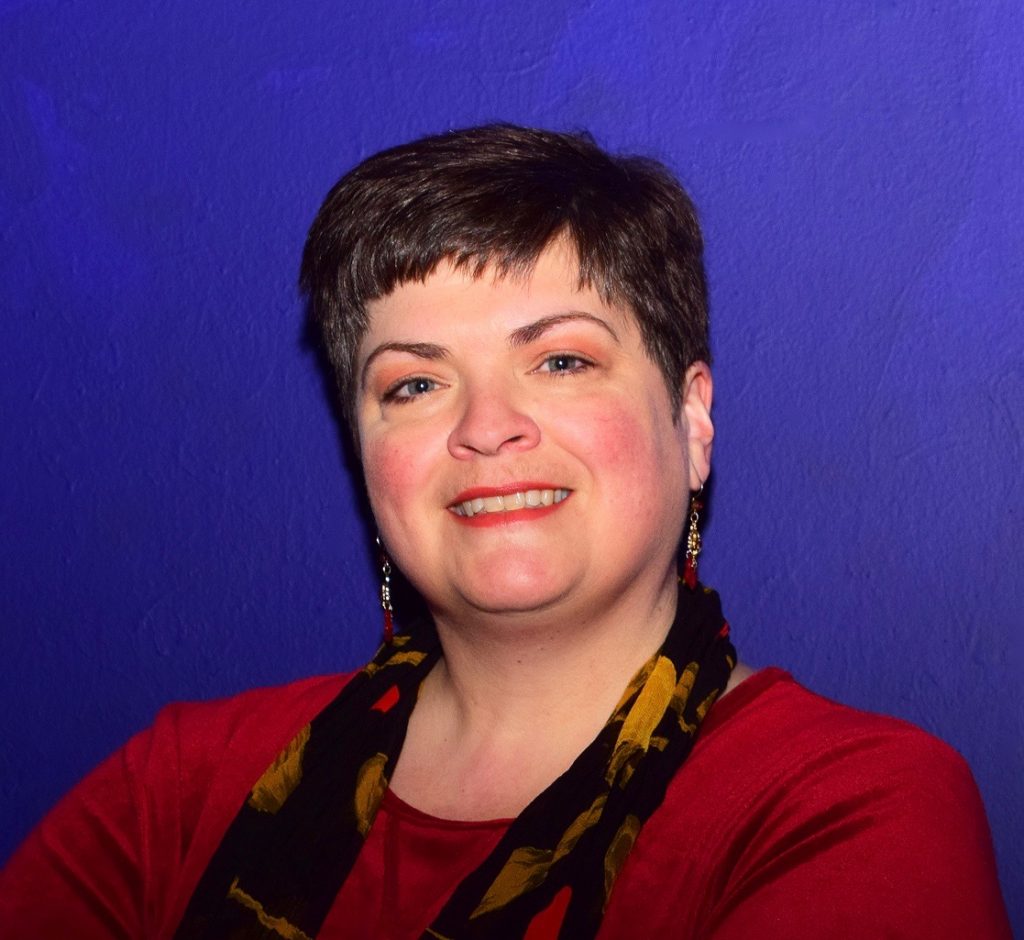 1990 Lynn Brunton
1991 Eva and Fred Goldberg
1993 Clara Huffine
1994 Marguerite Agnew
1995 Anton Panowicz
1996 Irv Wright
1997 Ian Edlund
1999 Andy Crow
2000 Ralph & Karen Munro
2001 Jeff Kingsbury
2002 Scott and Linda Whitney
2003 Helen Christopher
2004 Lois Wofford
2005 Eli Sterling
2006 Eric Lee
2007 Dan Lundberg
2008 Bud Johansen
2009 Stan Kildow
2010 Jack Anderson
2011 Stephanie Claire
2012 Troy Arnold Fisher
2013 Diane Gaile
2014 Burt and Di Meyers
2015 Colleen Powers and Kathy Dorgan
2016 Gary Witley
2017 John Welsh
2018 Victor Jowders
2019 Jen Ryle
Since 1990, Masterworks has honored deserving individuals with its annual Salute to the Arts Award. Award recipients have played prominent roles in fostering the arts in the South Sound, truly shaping the region's cultural landscape through their talent, energy, and commitment. The yearly recipients have significantly altered our community's cultural landscape through their continued contributions of time, talent and energy to all of the arts in our region.
Past recipients have been integral in forming, creating, and sustaining such vibrant elements of our community as: The Olympia Symphony, The Washington Center, The Procession of the Species, Harlequin Theater, the Olympia Opera Guild, Masterworks Choral Ensemble, Capital Playhouse, Creative Theater Experience, and The Tacoma and Olympia Youth Symphonies. In addition, Salute to the Arts recipients have, through their public and private studio teaching, helped create new generations of artists that continue to enrich us all. To all award winners, past and present, we express our deepest appreciation. We salute you!